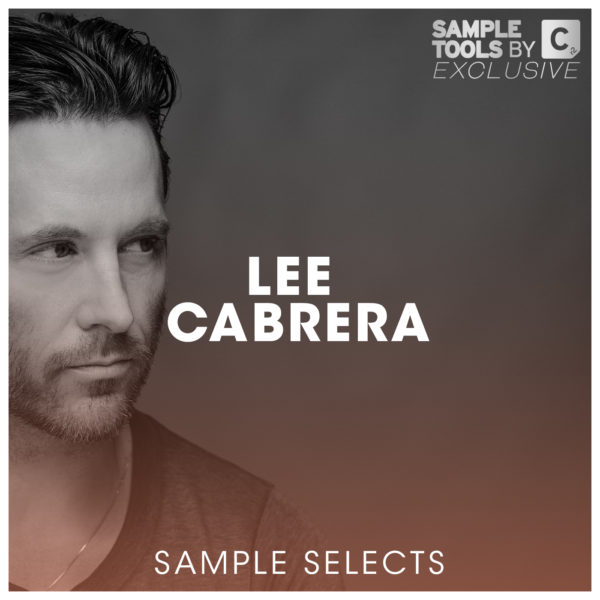 Sample Selects: Lee Cabrera
Residing in New York City, Steven Lee, aka Lee Cabrera's first taste of dance music landed him his first job in the music business at Strictly Rhythm. He was 18 years old and within a years time his debut single, Lee Cabrera "Shake It" (Move… read more
Full pack
£

4.99
Add to basket

Want to hear what samples Lee is using in his productions recently? Check out Lee Cabrera's custom playlist of sounds by signing up to become apart of our Platinum Producer community today.
Product Description
Residing in New York City, Steven Lee, aka Lee Cabrera's first taste of dance music landed him his first job in the music business at Strictly Rhythm. He was 18 years old and within a years time his debut single, Lee Cabrera "Shake It" (Move a Little Closer) was at the top of every chart in the world. He's had DJ residencies and played at some of the world biggest and most recognized venues in the world. Lee's latest EP, "Real House" has now been signed by his biggest mentor, Steve Lawler at ViVA Music and set to come out in Spring of 2020. His latest bootleg of Abba's "Gimme Gimme" is now out on Glasgow Underground and a Radio 1 Dance Anthem. 2020 will also see a new vocal version of "Shake It" titled, "Everybody" (Shake It) forthcoming on CR2. Also known for his alias, Just Us which debuted in 2017 with his 1st single, "Cloudbusting" (Everytime It Rains) which was released on Pete Tong's FFRR/Warners imprint and received Essential New Tune, Hottest Record and #1 Dance Anthem on Radio 1 and is also signed at Polydor UK. In addition to producing & DJ-ing globally as both Lee Cabrera & Just Us, Steven Lee is also the founder of FaderPro.com the leaders in dance music masterclasses.
Introducing… Sample Selects: Lee Cabrera
Browse through Lee's favourite 15 samples from the Sample Tools by Cr2 catalogue.