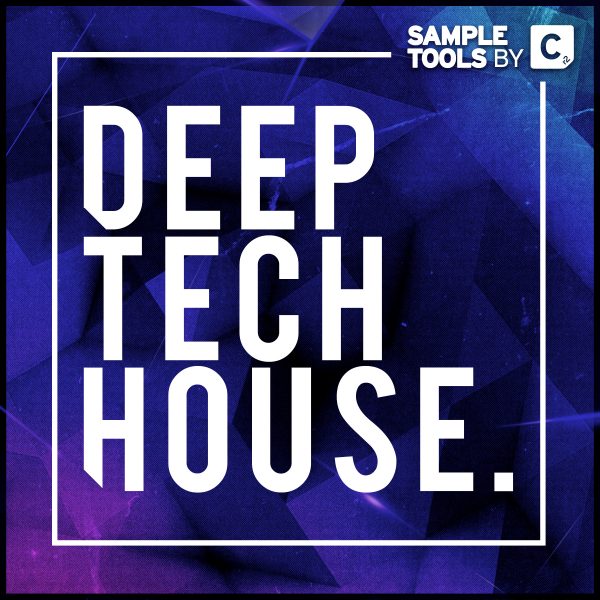 Deep Tech House
Deep Tech House – Sample Tools by Cr2 Weighing in at almost 500MB, Sample Tools by Cr2 are here again to provide you with another essential, cutting edge production toolkit. If you want the flexibility of having top notch off the shelf sounds whilst also… read more
Full pack
£

15.99

(or 300 Credits)

Add to basket

Sample Tools by Cr2 are thrilled to announce the product you have been waiting for – Deep Tech House!

This pack contains all you need to excel in the deep tech house genre- and more!

£

2.99
Add to basket

15 Bass Hits 24 Bass Loops. All you need to get the dancefloor shaking with these processed, ready to go bass hits and loops!

£

5.99
Add to basket

Deep Tech House Drum Hits, ready to go straight into your tracks.  Choose from 24 Kicks, 22 Claps, 22 Percs, 20 Snares and 25 Hats. All processed and sounding sick!

£

7.99
Add to basket

Nail the Deep Tech House vibe with these drum loops! 100 professional quality, pre-made loops to choose from; making a good drum beat has never been so easy!

£

1.99
Add to basket

16 FX and Crash samples designed to give a little extra to your Deep-Tech productions!

£

7.99
Add to basket

44 MIDI files, ready to be dragged and dropped straight into your DAW! Perfect for the musician who wants to add a bassline or melody to their production in no time at all.

£

2.99
Add to basket

21 presets to inspire your dark techno basslines and synths. Designed for Massive, these presets are the perfect solution for those looking to make their own loops with this insanely good plugin!

£

9.99
Add to basket

6 key-labeled Songstarters construction kits ready to go . These are crafted to bring you instant inspiration and because you have the tools at your fingertips, you can get your best tracks down quickly!

£

3.99
Add to basket

Here we provide you with 20 Synth Hits and 22 Synth Loops that are ready to grab and drop into your DAW!
Product Description
Deep Tech House – Sample Tools by Cr2
Weighing in at almost 500MB, Sample Tools by Cr2 are here again to provide you with another essential, cutting edge production toolkit.
If you want the flexibility of having top notch off the shelf sounds whilst also being able to chop and change MIDI files and presets to produce your own custom arrangements?
We have you covered once again!
Sample Tools by Cr2 are thrilled to announce the product you have been waiting for – Deep Tech House!
Not only do we allow you to delve as deep as you wish to generate your own sound, we also deliver essential learning resources to help you understand the fundamentals of creating the ever so popular Deep Tech House genre.
This pack contains everything from Audio, MIDI and Presets all the way to our legendary Prod-Cast Video Tutorials and a production booklet containing production tips from the producer.
This is a must have pack if you're looking to develop as a producer as well as adding some killer raw materials to your sample library.
The pack is bursting with deep rolling bass loops, larger than life synth loops, punchy cutting drum hits and loops and inspiring FX sounds.
We of course also include our songstarter construction kits which are ideal to get killer ideas together FAST.
Every melodic part has a MIDI equivalent and we also include 22 Massive presets – ready for any production.
Finally after we have provided you with the tools to make killer tracks we introduce ways to focus on your mindset and mental approach to the creative process with our video with music production productivity guru Mike Monday (every music producers best friend).
If you want to quadruple your studio output watch this video NOW.
We are proud to put the Cr2 name to this pack.
We are Sample Tools by Cr2 and this is Deep Tech House!
Looking to buy specific loops/hits/FX? Exclusive to our site is the option to buy specific categories of sounds – such as Bass Loops, FX or MIDI! This saves you having to buy an entire pack just for a certain set of sounds! This is available only on our Sample Tools website- you won't find this anywhere else!