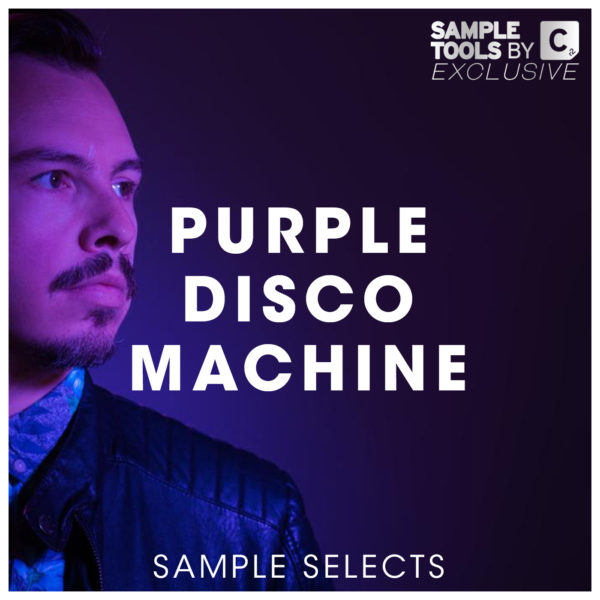 Sample Selects: Purple Disco Machine
Handpicked by Purple Disco Machine himself, Sample Tools by Cr2 present the next highly anticipated Sample Selects chart. Introducing… Sample Selects: Purple Disco Machine This specially selected list contains 15 unique Disco House samples taken from a couple of Purple Disco Machine's favourite Sample Tools… read more
Full pack
£

4.99
Add to basket

Purple Disco Machine's top 15 disco house samples of the moment, taken exclusively from Sample Tools packs!
Product Description
Handpicked by Purple Disco Machine himself, Sample Tools by Cr2 present the next highly anticipated Sample Selects chart.
Introducing… Sample Selects: Purple Disco Machine
This specially selected list contains 15 unique Disco House samples taken from a couple of Purple Disco Machine's favourite Sample Tools packs.
In this funky list you will find groovy drum loops, a few swirling FX, lively baselines, and melodic loops that will get you vibin' instantly, giving you a taste of what we have to offer!
WHICH PACKS?
The sounds in this list come from the following packs: Disco Tex, Future Disco, Future Disco 2, and Ultimate Guitar House.
ORIGINAL SAMPLES
01_DT_Disco_Loop_Gm_124 (Disco Tex)
01_FD2_Drum_Loop_120bpm_kickfree (Future Disco 2)
02_DT_Disco_Loop_Am_124 (Disco Tex)
03_FD_Guitar_Loop_121_Cm (Future Disco)
05_FD_FX_118bpm (Future Disco)
05_FD_Guitar_Loop_123_Em (Future Disco)
06_FD2_Drum_Loop_120bpm_kickfree (Future Disco 2)
16_FD_PianoSynth_Loop_120_Bm (Future Disco)
break_chord_rhodes (Ultimate Guitar House)
break_guitar_arp (Ultimate Guitar House)
DT_Kit2_Champagne_ChordsStab (Disco Tex)
FD_Kit1_Bass_2_Dry_C_120 (Future Disco)
FD_Kit2_FX_1_C#m_122 (Future Disco)
FD2_Kit1_Main_Bass_keyGmin_120bpm (Future Disco 2)
FD2_Kit1_Shaker_Loop_3_keyGmin_120bpm (Future Disco 2)