Please choose a product to add to your basket…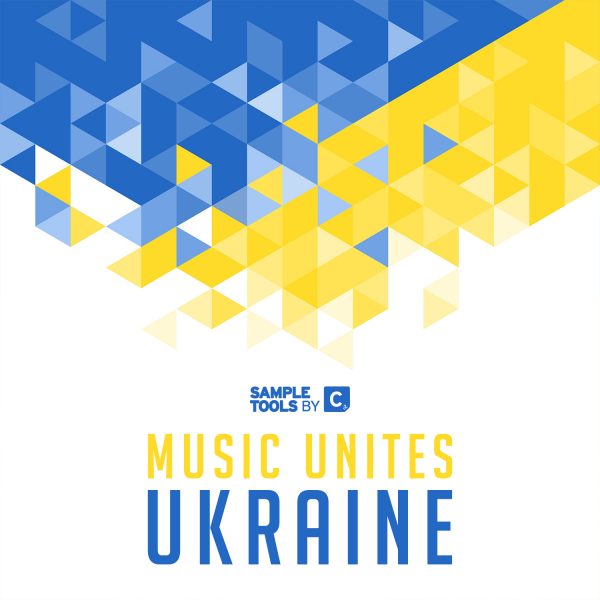 Music Unites Ukraine
This product is hosted on Bandcamp. The minimum spend is £1 but please donate more if you are able to. DONATE & DOWNLOAD HERE: https://sampletoolsbycr2.bandcamp.com/releases This sample pack consists of a selection of exclusive sounds as well as some handpicked samples from some of our… read more
Product Description
This product is hosted on Bandcamp. The minimum spend is £1 but please donate more if you are able to.
DONATE & DOWNLOAD HERE: https://sampletoolsbycr2.bandcamp.com/releases
---
This sample pack consists of a selection of exclusive sounds as well as some handpicked samples from some of our previously released sample packs – all produced by our Ukrainian producers. The pack covers a range of genres including Future Rave, Bigroom House, Trap, Break-Beat, and Tech. 
The aim of this pack is to help raise awareness of the situation in Ukraine and raise funds to help those in need. Therefore, 100% of all the proceeds of this pack will go directly to the 'Save The Children' charity. Your purchase does not go through us first, but it goes directly to 'Save The Children'.
If you would like to donate without purchasing the pack you can do so here: https://www.savethechildren.net 
From Our Ukrainian Producers:
"It was a pleasure to work on this sample pack, and I tried to achieve my best work ever, using my best skills in sound production. Unfortunately, the Russian invasion of my country, Ukraine, slightly shifted my plans for working on the sample pack, because at such moments when civilians and children die – music and everything else goes by the wayside. 
But as Madonna said "Music makes the people come together", and I realised that music is the universal language of mankind, a way of conveying one's thoughts, feelings, emotions. This is great art. We must not forget this! Stand with Ukraine, Slava Ukraine!"
---
VERIFIED CHARITIES:
Below we have listed other verified charities to which you can also donate.
Home   –   News   –   Cr2 Records