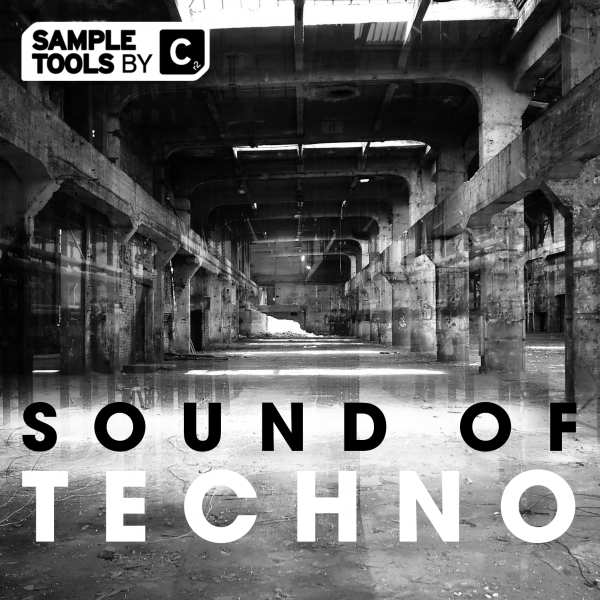 Sound of Techno
£15.99 or 300 Credits
Sample Tools by Cr2 are proud to present Sound of Techno! Created by Italian producer Michele Russi this pack aims to bring you a powerful collection of essential content with influences from Detroit techno, minimal dub techno and darker Berlin inspired sounds. Weighing in at nearly… read more
Full pack
£15.99 or 300 Credits
Add to basket

Cr2 Records are proud to present Sound of Techno, the fourth production toolkit from their new sample pack label – Sample Tools by Cr2.
Included in this pack
£

4.99
Add to basket

96 thumping drum hits consisting of highest quality sounds.

£

7.99
Add to basket

24 tough tech drum loops with stem variants to allow you to have more control over your beats.

£

2.99
Add to basket

41 throbbing bass line loops that are ready for you to throw straight into your next release.

£

2.99
Add to basket

44 forward-thinking FX sounds that will transform your productions to compete with the best artists within the techno scene.

£

7.99
Add to basket

76 MIDI files to give you more control over your sounds.

£

2.50
Add to basket

35 groove-laden synth loops.

£

9.99
Add to basket

8 stimulating song starters construction kits containing everything you need for your next hit.

£

2.99
Add to basket

20 carefully crafted Massive presets.

£

3.99
Add to basket

3 x Prod-Cast video tutorials that will help all music producers from around the world make the most of their potential.
Product Description
Sample Tools by Cr2 are proud to present Sound of Techno!
Created by Italian producer Michele Russi this pack aims to bring you a powerful collection of essential content with influences from Detroit techno, minimal dub techno and darker Berlin inspired sounds.
Weighing in at nearly 800 MB this pack contains 3 of our trademark Prod-Casts plus an essential collection of killer audio and MIDI that covers the full spectrum of techno. You also get every single kick drum which is key labelled and every single melodic part is available as a MIDI file.
We have included dark, brooding basslines bubbling with energy and groove, punchy versatile drum hits and huge kick drums guaranteed to underpin the heaviest techno production. Our drum loops are crafted using only the finest ingredients and pack the necessary punch in all the right places. Our synth loops are bursting with dark, hypnotic vibes and our key labelled songstarter construction kits are built to instantly get your ideas flowing. Also included are a collection of deep and dark mesmerising FX sounds and fills to give you all the ear candy you require.
As usual our packs contain a production booklet, video with music production productivity guru Mike Monday and another video which is the ultimate guide to pitching your music to labels and industry professionals from the Music Marketing Academy's Budi Voogt.
The Sound of Techno – bringing the warehouse vibes to your studio!!