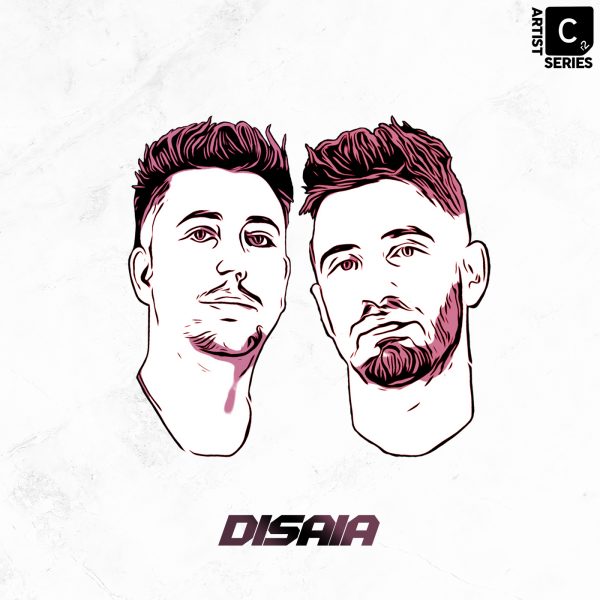 Disaia (Cr2 Artist Series)
Put together by DISAIA themselves, this energetic sample pack consisting of over 600 exclusive samples and MIDI files, perfectly encapsulates the funky signature sound that DISAIA bring to the dance floor. Each sample has been carefully designed with the producer in mind, making for an… read more
Full pack
Add to basket

Sample Tools by Cr2 is extremely proud to announce a brand new sample pack series! In addition to our widely popular exclusive Artist Series, Sample Tools by Cr2 is launching a new series exclusively featuring artists that have released music on Cr2 Records. To kick us off we have had the pleasure of teaming up with DISAIA, PIEM, WADE, and MARTIN BADDER to bring you four world-class exclusive sample packs that are destined to help you take your music production to the next level!
Included in this pack
Product Description
Put together by DISAIA themselves, this energetic sample pack consisting of over 600 exclusive samples and MIDI files, perfectly encapsulates the funky signature sound that DISAIA bring to the dance floor. Each sample has been carefully designed with the producer in mind, making for an all-round adaptable sample pack for any producer looking to produce smashing tracks. 
In this flashy sample pack, you will find everything you need to create professional-sounding productions. This release consists of DISAIA's favourite sounds, including lofty bass loops, lively synth loops, glimmering FX elements, and a range of robust drum hits. Furthermore, this pack includes a huge arsenal of groove-inspired drum loops with funky percussing rhythms and booming kicks. Additionally, DISAIA has put together six exclusive Songstarter kits to help you get on your way for your next studio session. Each Songstarter kit is broken down into corresponding stems and midi to give you an intricate insight into how DISAIA creates their mighty tracks. 
Take to the studio with this extensive sample pack, and ensure your next studio session to be a supreme success! 
We are Sample Tools by Cr2 and this is… DISAIA!
---
ABOUT DISAIA
DJ & Producer duo Disaia, made up of Víctor Morato and Jesús Garrido, have grown rapidly in a short amount of time, and have managed to sign for the best-known labels in the world, including Cr2 Records. The young Spanish artists were born in a town in the southwest of Extremadura (Spain) and their talent for producing as well as their great charisma led them to play and share the stage with the highest profile artists in the world of electronic music.
Since they were little they have shown great interest and passion for music. Although they began by playing commercial music, they were always fans of House music, especially tracks with playful voices and rhythms. When they discovered their common passion, they decided to band together as "Disaia" to produce a different "Tech House" that would stand out, putting everything aside to dedicate themselves solely to production. Within just a year and a half their efforts began to reap its fruits, with Disaia entering the TOP 100 on Beatport, receiving support from some big names. Tomorrowland, BPM Portugal, ANTS Radio Show, Music On, and It's About Music are just some of the stages, radios and channels that have supported their tracks.
In 2017 they decided to launch their own label "SIENA" in search of talented and dedicated artists to help them promote and expand their music. Currently dedicated to production and DJ sets, they dare with all kinds of musical styles giving them their fresh and personal touch.
Home   –   News   –   Cr2 Records