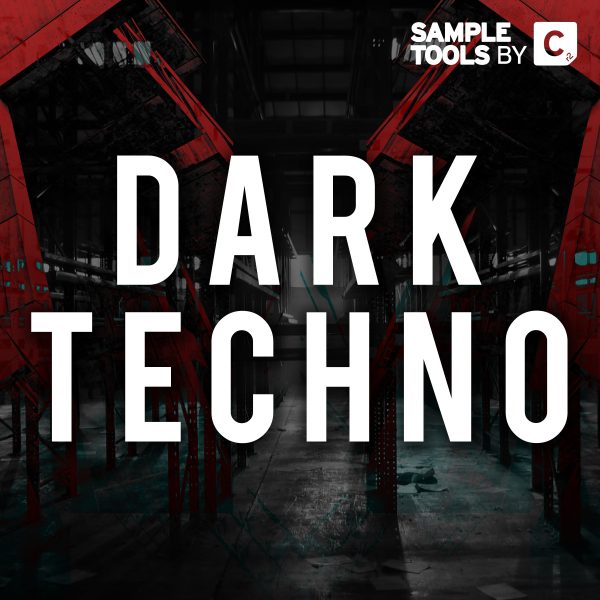 Dark Techno
Following on from the success of our previous Techno sample packs, Sample Tools by Cr2 are back once again with a dark, bass driven production toolkit. Are you looking to create tracks that sound as professional as your favourite artists? Looking for instant inspiration to help… read more
Full pack
£15.99 (or 300 Credits)
Add to basket

Sample Tools by Cr2 are back bigger than ever… Looking to supply the producer with everything they could possibly need to learn how to create amazing sounding tracks, we are proud to present Melodic. Vocals. Deep.

£2.99 (or 40 Credits)
Add to basket

20 Bass Loops, 20 Bass Hits, all key labelled. All you need to get the crowds moving with these processed, ready to go bass hits/loops!

£2.99 (or 35 Credits)
Add to basket

100 professional quality drum hits, all processed, and ready to go straight into your productions!

£2.99 (or 35 Credits)
Add to basket

Hypnotize the crowds with these sick drum loops! 25 professional quality, pre-made loops to choose from; making a good drum beat has never been so easy!

£2.99 (or 35 Credits)
Add to basket

25 FX  samples designed to give a little extra to your productions!

£

7.99
Add to basket

40 MIDI files, ready to be dragged and dropped straight into your DAW! Perfect for the musician who wants to add a bassline or melody to their production in no time at all.

£9.99 (or 200 Credits)
Add to basket

6 key-labeled Songstarters construction kits ready to go . These are crafted to bring you instant inspiration and because you have the tools at your fingertips, you can get your best tracks down quickly!

£5.99 (or 75 Credits)
Add to basket

Here we provide you with 50 Synth Hits and 20 Synth Loops that are ready to grab and drop into your DAW!

£

3.99
Add to basket

3 Prod-Cast video tutorials, 1 productivity video with Mike Monday to help music producers from around the world make the most of their potential, a production booklet containing tips and tracks from the producer and finally, a bonus video from the one and only Budi Voogt!
Product Description
Following on from the success of our previous Techno sample packs, Sample Tools by Cr2 are back once again with a dark, bass driven production toolkit. Are you looking to create tracks that sound as professional as your favourite artists? Looking for instant inspiration to help make tracks similar to artists such as Adam Beyer, Julian, Jeweil, Amelie Lens, ANNA, Layton Giordani and loads more…?
Introducing… Dark Techno.
Inspired by the current biggest names in Techno, this pack is filled with essential content for producers creating ALL genres.
Dark Techno gives you access to the building blocks to help you develop your own sound. Dive into the raw, cutting-edge Drum Hits and Loops to begin building your beats then play around with any of the synth loops and hits to give your productions that extra bit of life.
FX, MIDI, Presets, Tutorial Files? Yes, we've got it all!
Don't forget about the 6 songstarter construction kits we provide you to get you started in creating those club heavy records.
As with all Sample Tools by Cr2 packs we include three Prod-Cast Video Tutorials which show you techniques used in the pack. In addition we have teamed up with psychology of music production guru Mike Monday who touches on neuroscience and psychology to allow you to drastically increase your studio output!!
This production toolkit is designed with the dance floor in mind and contains everything you need to produce professional sounding tracks. We are Sample Tools by Cr2 and this is Dark Techno!