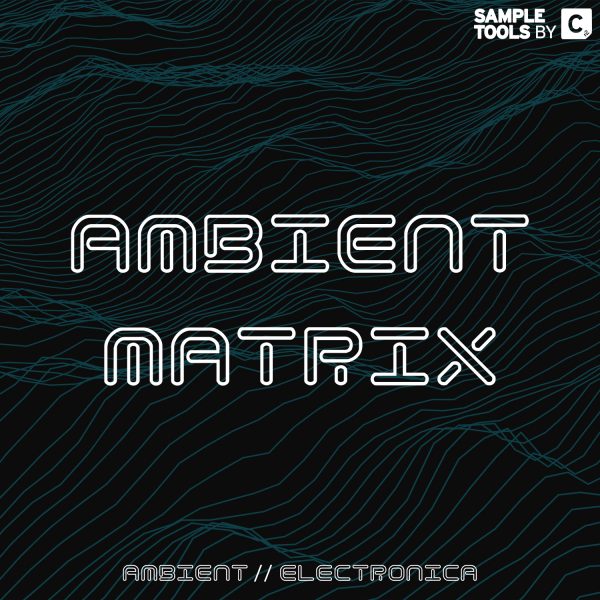 Ambient Matrix
£15.99 or (300 Credits)
We're always pushing the boundaries here at Sample Tools by Cr2 that's why with our first ever Ambient sample pack we've gone above and beyond. Crafted in a studio within the heart of Berlin, this pack contains an array of mind-bending futuristic ambient textures. Created… read more
Full pack
£15.99 or (300 Credits)
Add to basket

Ambient Matrix explores new worlds through creative audio manipulation tools. This sound is granulated, mind-bending, and powerful. The tools in this sample pack can be used for a variety of genres from Cinematic / Movie productions all the way to Glitch Hop & IDM.

– Full product description further down the page – 
Included in this pack
£3.99 or (80 Credits)
Add to basket

10 granular drone samples all processed with twisted FX. These samples are all around 30 seconds in length and can be sliced and diced as you wish.

£3.99 or (80 Credits)
Add to basket

These drums aren't what you think… They're glitched our terraforms from another dimension. Use them carefully. Inside this sample, mix folder is a collection of 30 Highs, Mids, and Lows.

£3.99 or (80 Credits)
Add to basket

17 SFX including Uplifters, Downlifters, Textures, and Impacts. These samples can fit into any style of production and will add new alien life to your creations.

£3.99 or (80 Credits)
Add to basket

Layered textural pads that sound like they're from outer space. These 10 samples are between 18 seconds and 1 minute long. The automation is constantly evolving so you could chop these up into smaller samples to even make stabs/chords. 

£9.99 or (150 Credits)
Add to basket

3 songstarter construction kits providing you with all the elements you need to create other-worldly environments for your cinematic-style productions.
Product Description
We're always pushing the boundaries here at Sample Tools by Cr2 that's why with our first ever Ambient sample pack we've gone above and beyond. Crafted in a studio within the heart of Berlin, this pack contains an array of mind-bending futuristic ambient textures. Created using only the finest analog and digital gear this pack explores sound design techniques that you may have never heard before.
Included is everything from tripped-out granular drone samples, textural sci-fi drums covering the full frequency spectrum, glossy moving pads, warped FX, shimmering synths, and of course, it wouldn't be a Sample Tools by Cr2 pack without our trademark songstarter construction kits.
The content in this sample pack can be used for everything from video game sound design, movie scores, IDM, glitch hop, and even dubstep + drum & bass.
Ambient Matrix is a whole new world you've never explored, so dive in and discover its warmth.
We are Sample Tools by Cr2 and this is… Ambient Matrix!
---
PLATINUM PRODUCER MEMBERSHIP
We introduce to you – the Platinum Producer Membership – a monthly subscription service giving you access to absolutely everything in our catalog – more than 100,000+ sounds, as well as exclusive content from established artists. Find out more here and start your 10-day free trial now!
You can also purchase a full year of the subscriptions service for only half the price here: Platinum Producer Pro – 50% Off!
LATEST IN OUR ARTIST SERIES: EATS EVERYTHING VOL.2 
Showcasing his instantly recognisable groove, we're back with another stunning collection of raw and heavyweight samples from one of the industry's most prolific names… Eats Everything! 
Introducing: EATS EVERYTHING VOL.2 – DOWNLOAD NOW FOR ONLY £24.99! You can also purchase the pack together with an online production masterclass from Eats Everything himself. 
CR2 MASTERING & MIXING SERVICES
Would you like to have your track mastered? We offer mastering and mixing services by our in-house mastering engineer who has 14 years of experience in the industry. He's released on labels such as Virgin EMI, Atlantic Records, Sony, Cr2 Records amongst others. Mixed music for Netflix TV shows and mastered tracks for clients such as Nile Rodgers, Second City, Dillon Francis, Snoop Dogg and Eats Everything.
Check out our services here: Mastering by Cr2
Home   –   News   –   Cr2 Records