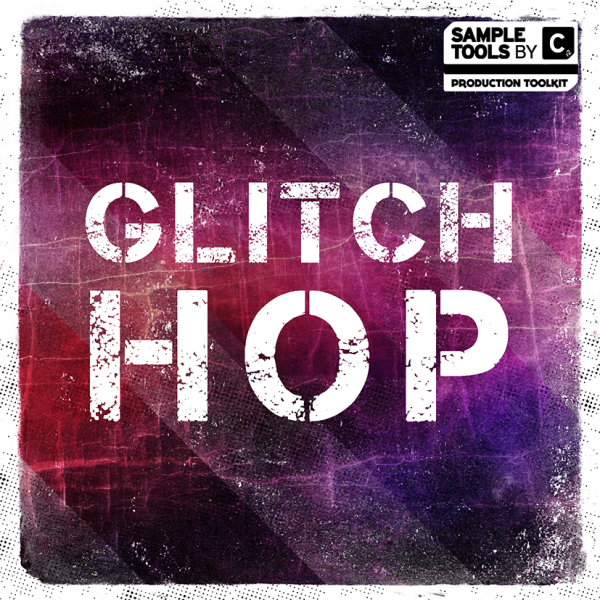 Glitch Hop
£15.99 or 300 Credits
Are you interested in adding nearly 3 GB of essential Glitch Hop audio loops and one-shots, Construction Kits, MIDI loops, Synth Presets, video tutorials and production tips to your sonic collection? Then look no further… You get premium killer basslines, drum and synth loops, punchy… read more
Full pack
£

5.99
Add to basket

3 Prod-Cast Video Tutorials, 1 Music Productivity with Mike Monday and 1 Booklet Containing Tips & Tricks.

£

9.99
Add to basket

8 of the finest songstarter construction kits containing everything you need to get the finest ideas going quickly.

£

2.99
Add to basket

20 Massive Presets and 5 Serum Presets. If you're wanting synth sounds to both inspire and push your next production then then these are the presets for you.

£

7.99
Add to basket

22 bass MIDI loops and 15 synth MIDI files to give you full control over your sounds and grooves.

£

1.99
Add to basket

20 cutting FX & Fills to give your productions that extra bit of character needed to compete with the big guys.

£

2.99
Add to basket

24 solid bass loops of the highest quality all ready and set for you to use in your next bass infused production.

£

7.99
Add to basket

25 heavy-hitting drum loops with stem variants to allow you to have more control over your beats.

£

4.99
Add to basket

110 high quality, punchy drum hits consisting of kicks, hats, percussion and snares ready to be thrown straight into project.

£15.99 or 300 Credits
Add to basket

Are you interested in adding nearly 3 GB of essential Glitch Hop audio loops and one-shots, Construction Kits, MIDI loops, Synth Presets, video tutorials and production tips to your sonic collection? Then look no further…
Included in this pack
£

2.99
Add to basket

15 Synth loops to give your next Glitch Hop production some fire!
Product Description
Are you interested in adding nearly 3 GB of essential Glitch Hop audio loops and one-shots, Construction Kits, MIDI loops, Synth Presets, video tutorials and production tips to your sonic collection? Then look no further…
You get premium killer basslines, drum and synth loops, punchy drum hits (including key labelled kicks), twisted synth shots and inspiring FX. We also have our 8 must-have Songstarter construction kits – the ultimate resource for getting releasable ideas together quickly and also giving you the raw materials to take your unfinished tracks to the next level.
To help develop you as a producer, we also provide 3 Prod-Cast video tutorials shining a light on the techniques we used in this pack, and this booklet containing tips and tricks from the producer. If that wasn't enough, we offer insight into creative productivity with a Mike Monday video (every music producer's best friend). If you want to quadruple your studio output watch this video NOW. Oh wait… there' s more… check out an additional video which is the ultimate guide to pitching your music to labels and industry professionals from the Music Marketing Academy's Budi Voogt.