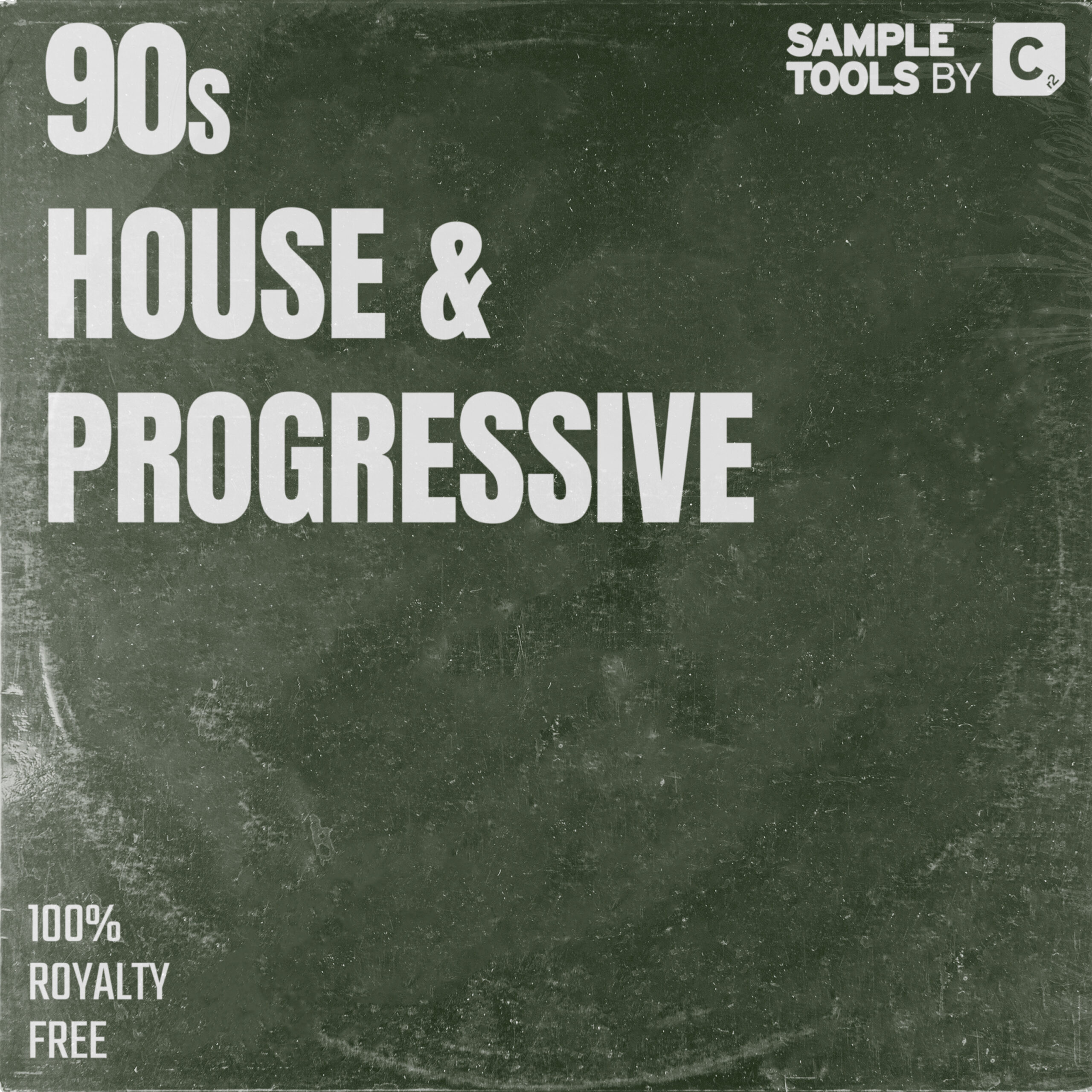 90s House & Progressive
£15.99 (or 300 Credits)
Step back in time and immerse yourself in the infectious beats and iconic sounds of the '90s with our nostalgic '90s House & Progressive sample pack. This collection is a time capsule of the era that defined a generation of dance music enthusiasts and continues… read more
Full pack
£15.99 (or 300 Credits)
Add to basket

Take a journey through the past and submerge yourself in the captivating rhythms and legendary tones of the 1990s, courtesy of our 90s House & Progressive sample pack. This toolkit serves as a musical time machine, encapsulating the essence of an era that shaped a whole generation of dance music aficionados and still exerts its influence on today's electronic music landscape.

– Full product description further down the page – 
Included in this pack
£2.99 or 30 credits
Add to basket

This housey collection of bass hits and bass loops will supply you with the tools you need to make your low end rumble. 

£5.99 or 150 Credits
Add to basket

An extensive collection of drum hits and loops to help you drive your tracks with powerful drums. 

£2.49 or 20 credits
Add to basket

Add the finishing touches to your productions with this intricate collection of detailed FX elements.

£3.99 or 40 credits
Add to basket

MIDI loops, corresponding to the bass and melodic loops of this pack, to give you full flexibility over your melodic elements

£2.99 or 30 credits
Add to basket

A range of melodic elements including Leads, Organ loops, Piano Loops, and lush Synth loops. 

£5.99 or 150 credits
Add to basket

These 3 songstarter kits, broken down into stems and corresponding MIDI,  give you detailed insight into how to create that distinct 90's House sound!
Product Description
Step back in time and immerse yourself in the infectious beats and iconic sounds of the '90s with our nostalgic '90s House & Progressive sample pack. This collection is a time capsule of the era that defined a generation of dance music enthusiasts and continues to influence today's electronic music scene.
Inside this meticulously curated sample pack, you'll find a treasure trove of classic '90s house elements, painstakingly designed to capture the essence of the era. From the pulsating basslines to the euphoric synth stabs and the groovy drum patterns that made the '90s house music scene legendary, our collection is a sonic journey back to the dancefloors of yesteryears.
Whether you're a seasoned producer looking to relive the '90s house music magic or a newcomer eager to explore the iconic sounds of the past, this sample pack is your passport to an era where the dancefloor was king and the music was pure euphoria. Get ready to create timeless dancefloor anthems that pay homage to a legendary era of electronic music.
Feel the rhythm with an extensive selection of punchy drum loops, inspired by the iconic beats from the raw energy of the Roland TR-909 to the crisp snap of the TR-808. Capture the uplifting melodies that defined the '90s house sound with a rich assortment of synth loops and one-shots. From lush chords to infectious leads, our collection is a goldmine of timeless musical inspiration.
Having trouble seeking inspiration? Look no further! Our Songstarter Construction Kits offer key and BPM-labeled stems to help you kickstart your music production swiftly. Whether you're a beginner or a seasoned professional, these kits will soon become your studio essential.
We are Sample Tools by Cr2, and this is 90s House & Progressive!