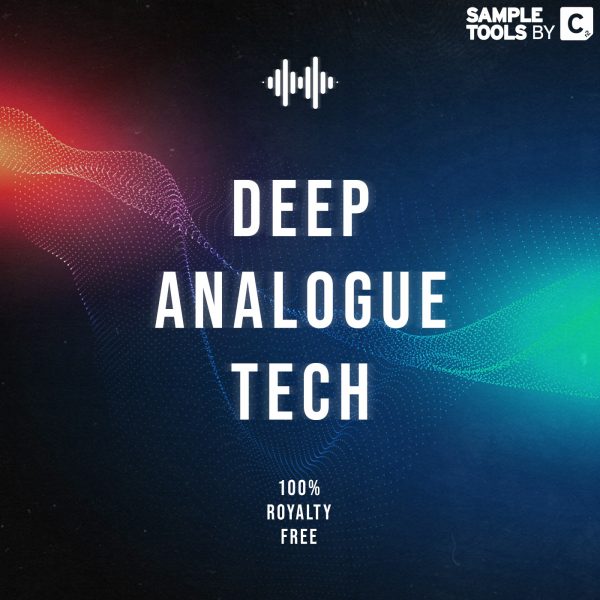 Deep Analogue Tech
£15.99 (or 300 Credits)
Inspired by artists such as Arapu, Cristi Cons, Silat Beksi, Direkt and Zohki. This pack is designed using the best analogue equipment such as the Electron Analog Four, ER-1, Korg Volca Modular and Arturia MatrixBrute. Within the toolkit, you'll find spacey background loops, trippy bass loops,… read more
Full pack
£

15.99

(or 300 Credits)

Add to basket

Inspired by artists such as Arapu, Cristi Cons, Silat Beksi, Direkt and Zohki.

This pack is designed using the best analogue equipment such as the Electron Analog Four, ER-1, Korg Volca Modular and Arturia MatrixBrute.

– Full product description further down the page – 
Included in this pack
Product Description
Inspired by artists such as Arapu, Cristi Cons, Silat Beksi, Direkt and Zohki.
This pack is designed using the best analogue equipment such as the Electron Analog Four, ER-1, Korg Volca Modular and Arturia MatrixBrute.
Within the toolkit, you'll find spacey background loops, trippy bass loops, analogue drum samples, gritty textures, shining-synth stabs, warped vocal loops and 6 incredibly easy-to-use songstarter construction kits.
If you're looking to produce anything within the Deep House, Tech and Techno spectrum then this is for you. Once you have the tools in this pack you'll be producing everything from trippy early morning rollers all the way to afterparty bangers. Check out the demo to learn more.
Cr2 Mastering & Mixing Services
Would you like to have your track mastered? We offer mastering as well as mixing services by our in-house mastering engineer who has 14 years of experience in the industry. He's released on labels such as Virgin EMI, Atlantic Records, Sony, Cr2 Records amongst others, and he's mixed music for Netflix TV shows and mastered tracks for clients such as Nile Rodgers, Second City, Dillon Francis, Snoop Dogg and Eats Everything.
Check out our services here: Mastering by Cr2
Home   –   News   –   Cr2 Records