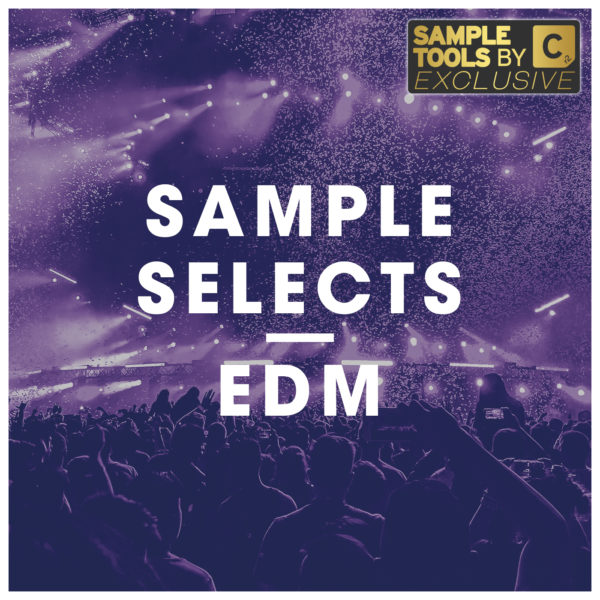 Sample Selects: EDM
Handpicked by the team, Sample Tools by Cr2 present one of our biggest Sample Selects chart. Introducing… Sample Selects: EDM This brief but epic list contains 15 carefully crafted samples taken from a number of our best selling EDM packs. The list features a huge… read more
Product Description
Handpicked by the team, Sample Tools by Cr2 present one of our biggest Sample Selects chart.
Introducing… Sample Selects: EDM
This brief but epic list contains 15 carefully crafted samples taken from a number of our best selling EDM packs.
The list features a huge kick drums as well as sparkling top loops, essential drum fills, heavy synth loops and chest pounding bass loops, giving you a taste of what we have to offer!
Which packs?
The sounds in this list come from the following packs: 100 – Mainroom House & EDM, Ultimate EDM & Festival Drops, and Progressive EDM 2.
ORIGINAL SAMPLES (In order of dropdown menu)
01_100_Drum_Loops_128_No_Kick (100 – Mainroom House & EDM)
2_Kit_128_G_Fill (100 – Mainroom House & EDM)
3_Kit_150_F_Psy-trance_Bass_DRY_No_SC (100 – Mainroom House & EDM)
5_Kit_128_G_Drop_Riser (100 – Mainroom House & EDM)
6_Kit_128_G_Fills (100 – Mainroom House & EDM)
06_UEDM_Drum_Loops_128_No_Kick (Ultimate EDM & Festival Drops)
16_PEDM2_Drum_Loops_128_Hats (Progressive EDM 2)
16_UEDM_Drum_Loops_128_Full (Ultimate EDM & Festival Drops)
24_PEDM2_Drum_Loops_128_Hats (Progressive EDM 2)
37_PEDM2_Bass_Loop_128_D (Progressive EDM 2)
48_PEDM2_Bass_Loop_128_G_SC (Progressive EDM 2)
Fills (Ultimate EDM & Festival Drops)
Hoover (Ultimate EDM & Festival Drops)
Kick_Drum (Ultimate EDM & Festival Drops)
Melody_Pluck (Progressive EDM 2)