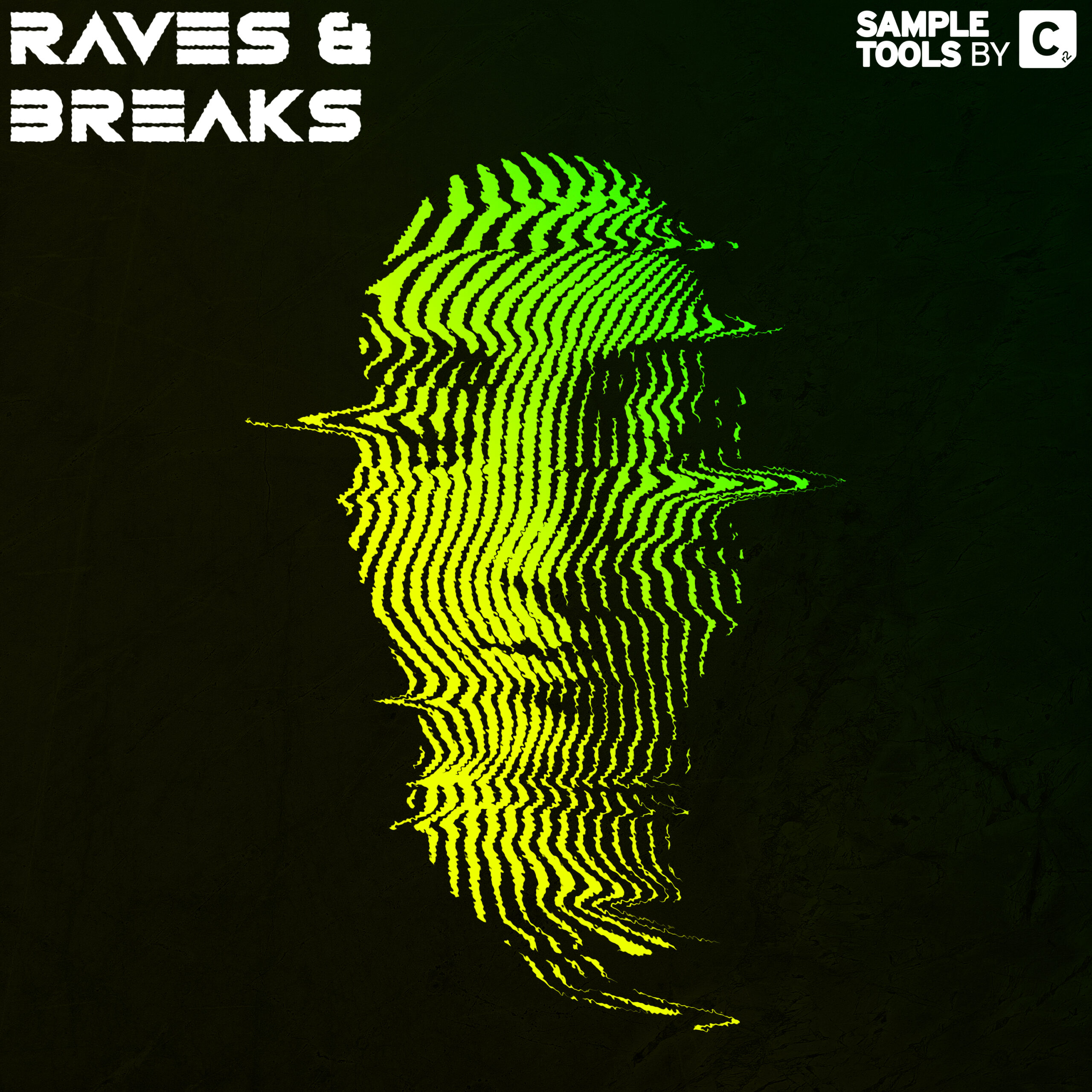 Raves & Breaks
£15.99 (or 300 Credits)
Introducing Raves & Breaks – the ultimate sample pack for unstoppable energy! Unleash the raw power of underground raves and breakbeat rhythms with Sample Tools by Cr2's latest creation, Raves & Breaks. Dive headfirst into the heart-pounding world of electronic music's most iconic genres, where… read more
Full pack
£15.99 (or 300 Credits)
Add to basket

Tap into the unbridled potential of underground raves and breakbeat rhythms with the newest offering from Sample Tools by Cr2, Raves & Breaks. Immerse yourself in the electrifying realm of electronic music's legendary genres, where vitality, nostalgia, and artistic innovation converge.

– Full product description further down the page – 
Included in this pack
£2.99 or 30 credits
Add to basket

This assortment of bass hits and bass loops driven by analog technology provides you with state-of-the-art resources for crafting powerful low-end sounds.

£5.99 or 150 Credits
Add to basket

A vast assortment of drum hits and loops designed to enhance your tracks with a formidable selection of rhythmic elements, perfect for capturing the essence of the '90s rave scene.

£2.49 or 20 credits
Add to basket

Elevate your productions to the next level by incorporating this elaborate compilation of meticulously crafted FX elements.

£3.99 or 40 credits
Add to basket

Included are MIDI loops that align with the bass and melodic loops in this pack, granting you complete control and versatility when crafting your melodic components.

£9.99 or 300 credits
Add to basket

Within this package, you'll find six songstarter kits meticulously dissected into stems and accompanied by corresponding MIDI files, offering you an in-depth understanding of the techniques used to craft professional-grade tracks.

£3.99 or 50 credits
Add to basket

Within this assortment, you'll discover an array of rave loops and hits infused with the spirit of the 1990s, reminiscent of the sounds found in tracks by iconic artists like The Prodigy and their contemporaries.
Product Description
Introducing Raves & Breaks – the ultimate sample pack for unstoppable energy!
Unleash the raw power of underground raves and breakbeat rhythms with Sample Tools by Cr2's latest creation, Raves & Breaks. Dive headfirst into the heart-pounding world of electronic music's most iconic genres, where energy, nostalgia, and creativity collide.
Inside the pack, we have our meticulously crafted drum loops that capture the essence of rave culture. From thunderous kicks and snappy snares to intricate hi-hat patterns, these loops will infuse your productions with the authentic energy of the dance floor.
Create anthemic lead lines and emotional hooks with our collection of euphoric melodies. From soaring synth pads to nostalgic arpeggios, you'll find the perfect sounds to evoke those peak-time moments alongside ground-shaking basslines that rumble the dance floor with our selection of bass samples.
As always, we've incorporated our famous songstarter folder, encompassing all the essential elements for crafting top-quality music with utmost speed and efficiency.
We are Sample Tools by Cr2 and this is… Raves & Breaks!
Exclusive to the Sample Tools by Cr2 website.