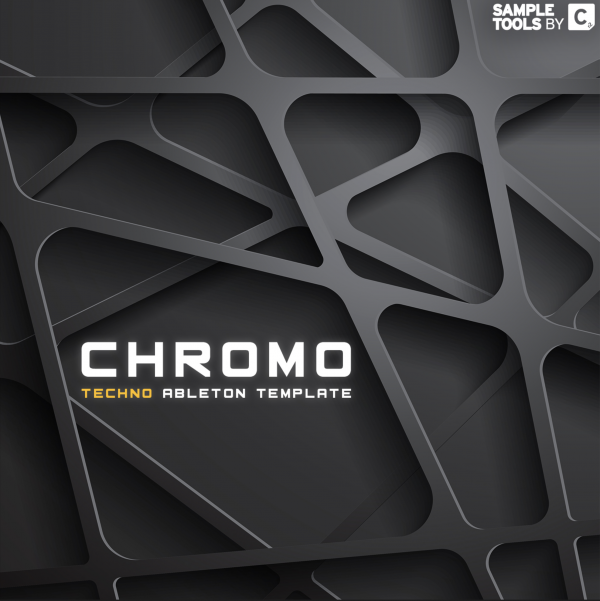 Chromo (Ableton Live Project Template)
£24.99
Sample Tools by Cr2 is back again with another expertly produced and designed Ableton Live Project Template – delivered to you by our world-class sound designers. Chromo is a fully arranged, mixed, processed, balanced, and mastered Ableton Live project file. If you're wanting to learn… read more
Full pack
£

24.99
Add to basket

Get the full Ableton Project Template for Chromo. You must have version 10.1.13 or higher.

– Full product description further down the page – 
Included in this pack
£

34.99
Add to basket

Get the full Ableton Project Template + one of our best-selling Techno sample packs (Heavy Techno) in this discounted bundle.

– Full product description further down the page – 
Product Description
Sample Tools by Cr2 is back again with another expertly produced and designed Ableton Live Project Template – delivered to you by our world-class sound designers.
Chromo is a fully arranged, mixed, processed, balanced, and mastered Ableton Live project file. If you're wanting to learn the secrets behind how to biggest Techno producers in the game create their music, then this is for you.
On top of all this, the template was made using EXCLUSIVELY Ableton stock instruments and effects meaning you will have access to everything the project has to offer.
Study each individual sound used to create the final piece and grow your production knowlege.
This project was created in Ableton (Version 10.1.13). Please make sure you have the correct version before purchasing this product.
__________________________________________________________________________________________________________________
PLATINUM PRODUCER MEMBERSHIP
We introduce to you – the Platinum Producer Membership – a monthly subscription service giving you access to absolutely everything in our catalogue – more than 100,000+ sounds, as well as exclusive content from established artists. Find out more here and start your 10-day free trial now!
You can also purchase a full year of the subscriptions service for only half the price here: Platinum Producer Pro – 50% Off!
LATEST IN OUR ARTIST SERIES: MOUSSE T. – OUT NOW!
Having joined forces with the music industry giant Mousse T., Sample Tools by Cr2 is proud to present the next colossal sample pack in our exclusive Artist series.
Introducing: MOUSSE T. VOL. 1 – DOWNLOAD NOW FOR ONLY £24.99! You can also purchase the pack together with an online production masterclass from Mousse T. himself. 
CR2 MASTERING & MIXING SERVICES
Would you like to have your track mastered? We offer mastering and mixing services by our in-house mastering engineer who has 14 years of experience in the industry. He's released on labels such as Virgin EMI, Atlantic Records, Sony, Cr2 Records amongst others. Mixed music for Netflix TV shows and mastered tracks for clients such as Nile Rodgers, Second City, Dillon Francis, Snoop Dogg and Eats Everything.
Check out our services here: Mastering by Cr2
Home   –   News   –   Cr2 Records