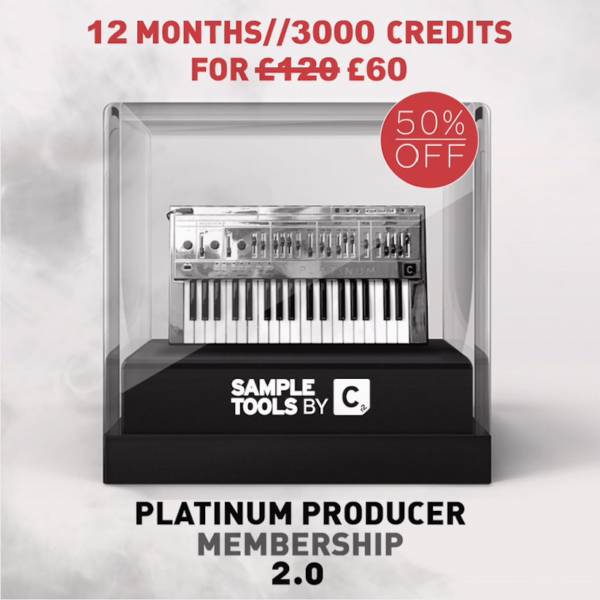 Platinum Producer Pro – 50% off!
Promo video
Platinum Producer Pro – 50% off!
Product Description
Get 3000 sample download credits, and a FREE Mastering & Feedback Service for only £60!!
WHAT YOU GET:
3000 download credits to use to download any sample from our entire back catalogue
FREE Mastering & Feedback Service
PLATINUM PRODUCER MEMBERSHIP:
We introduce to you – the Platinum Producer Membership – a monthly subscription service giving you access to absolutely everything in our catalogue – more than 100,000+ sounds, as well as exclusive content from established artists.
With a focus on absolute quality, this is a handpicked library of cutting edge sounds.
In addition, we are offering you the chance to have your music heard and receive guaranteed feedback from the A&R team at Cr2 Records, giving you the best opportunity to get your music signed.
From bedroom beats to Grammy award-winning productions, become a member of the Sample Tools By Cr2 community now and take your career to the next level!
Home   –   News   –   Cr2 Records