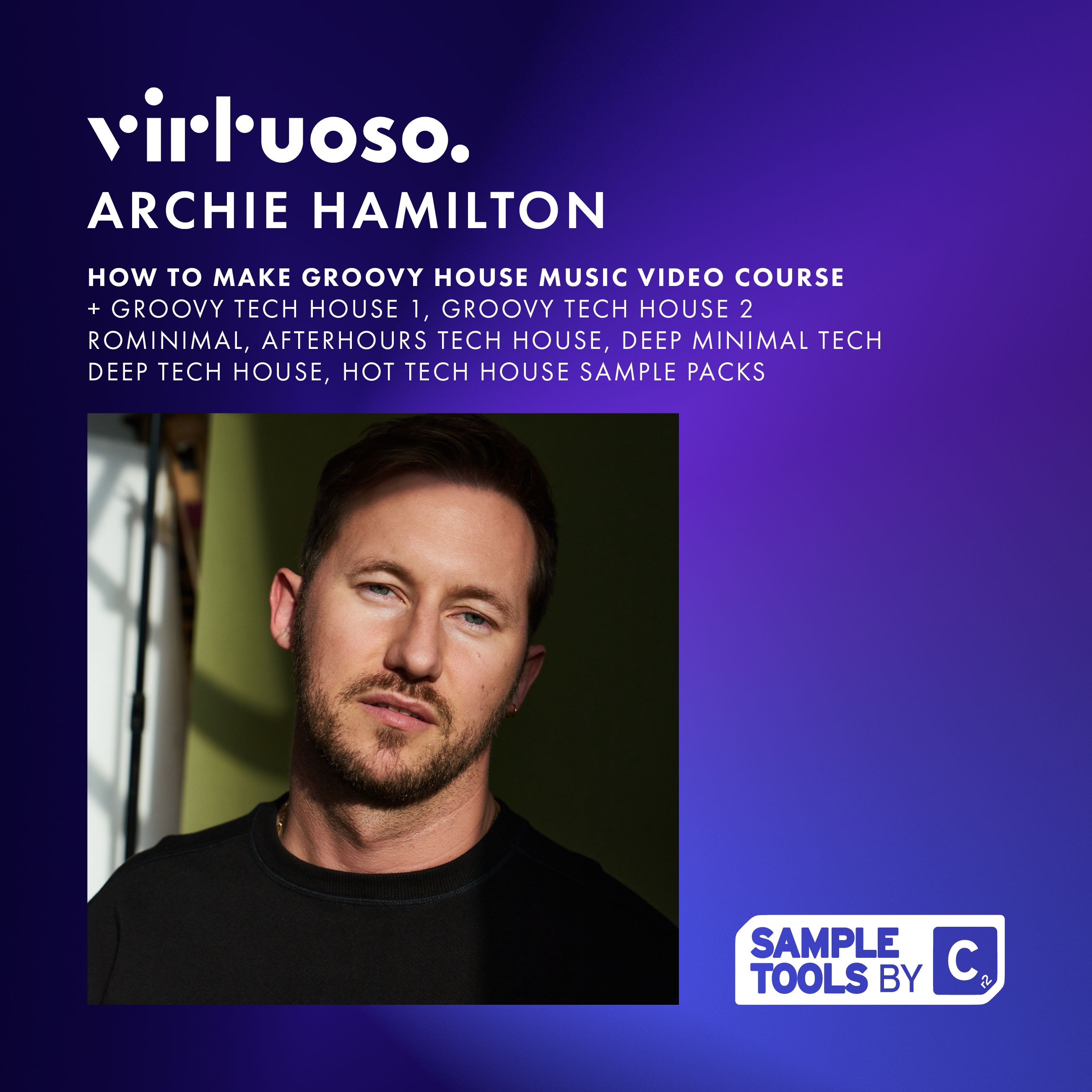 Sample Tools by Cr2 have teamed up with our partners Virtuoso to offer you a series of 5 incredible discounted bundles containing everything you need to learn, create and grow as a music producer and DJ. In this series, you'll learn from some of the… read more
Full pack
Add to basket

LIMITED EDITION – ONLY 100 COPIES AVAILABLE!

In this exclusive Virtuoso and Sample Tools by Cr2 bundle, you will receive all the tools and tuition you need to create top-class productions.

Make groovy tunes sure to fill out any dance floor in this 1hr course. Learn all the techniques which renowned House producer Archie Hamilton uses in his records – from percussion and grooves to drum sampling and arrangement. This bundle also includes 7 bonus Deep/Minimal Tech-inspired sample packs.

– Full product description further down the page – 
Included in this pack
Product Description
Sample Tools by Cr2 have teamed up with our partners Virtuoso to offer you a series of 5 incredible discounted bundles containing everything you need to learn, create and grow as a music producer and DJ.
In this series, you'll learn from some of the best producers and DJs in the world about how they make edits, remixes, and original productions. You'll be able to dive into their creative process and learn how they approach their studio sessions.
Included in this bundle we have Archie Hamilton's 'Make groovy House music' course on Virtuoso alongside 7 Deep/Minimal Tech inspired sample packs from Sample Tools by Cr2.