Please choose a product to add to your basket…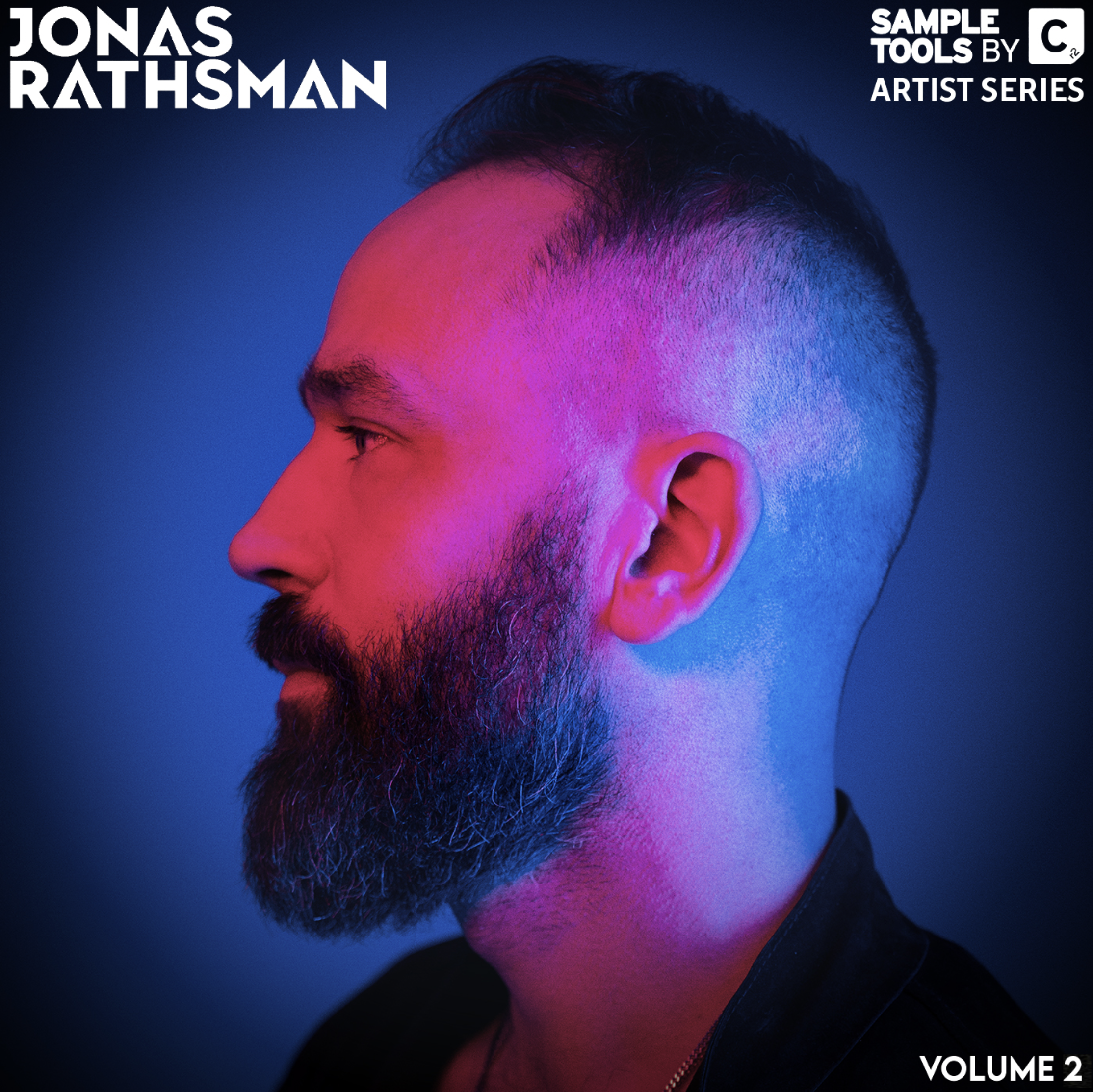 Jonas Rathsman Vol.2
£49.99
Introducing the sequel to the cosmic sample pack, comprising of meticulously crafted samples, all expertly produced by none other than Jonas Rathsman. Crafted within his exclusive self-designed six-room studio complex, nestled in a vibrant industrial district of Gothenburg, where the city converges with the North… read more
Full pack
£

24.99
Add to basket

Following up on the tasty Eats Everything sample pack, Sample Tools by Cr2 presents yet another grand addition to our exclusive artist series, this time featuring the stellar Jonas Rathsman! Assembled by the DJ/Producer himself, this pack is filled with an extensive selection of his signature production tools that you've come to know and love.

– Full product description further down the page – 

£

24.99
Add to basket

Presenting Volume 2 of the cosmic sample pack, meticulously crafted by Jonas Rathsman. With an expansive collection of over 200 samples, Jonas Rathsman brings his creative artistry to life from his personally designed six-room studio complex.

£

14.99
Add to basket

Through this exceptional production masterclass, Jonas Rathsman generously shares his firsthand insights into the creation of electrifying club and festival records. Embark on a transformative learning journey as you gain from the expertise of this esteemed artist through his captivating video course.

£

49.99
Add to basket

Included in this package are both Vol.1 and Vol.2 of the Jonas Rathsman sample pack, along with his production masterclass. Jonas Rathsman's unique artistic vision is embodied in these offerings, all created within his personally crafted six-room studio complex. This collection is exclusively available through Sample Tools by Cr2
Included in this pack
Product Description
Introducing the sequel to the cosmic sample pack, comprising of meticulously crafted samples, all expertly produced by none other than Jonas Rathsman. Crafted within his exclusive self-designed six-room studio complex, nestled in a vibrant industrial district of Gothenburg, where the city converges with the North Sea, this sample pack offers an immersive glimpse into his sonic sanctuary, now for Volume 2.
Immerse yourself in a diverse array of loops and one-shots that span the entirety of Jonas's creative spectrum. Encounter exquisite organic bass loops and one-shots; delve into an inspiring collection of synth loops; and explore a carefully curated selection of enigmatic FX elements that will seamlessly elevate your productions. Additionally, this pack equips you with top-tier drum hits, alongside meticulously composed drum loops, perfectly mirroring the signature sounds that define Rathsman's own productions.
Beyond the rich sonic content, Jonas has meticulously crafted four remarkable Songstarter kits, unveiling his creative process in unprecedented detail. As is customary, each Songstarter kit is provided with its corresponding stems, empowering you with the essential resources to kindle your creativity and construct your very own premium-grade productions. Immerse yourself fully in this captivating sample pack, unburdened by royalty constraints, and seamlessly embark on the next transformative phase of your music production odyssey.
Embodying the quintessential essence of Sample Tools by Cr2, we proudly present to you: Jonas Rathsman Vol. 2 – a testament to the highest levels of artistic ingenuity and sonic brilliance.
Embark on a unique and unparalleled sonic journey as Jonas's creative prowess reaches new heights in Volume 2. This exceptional collection encapsulates his profound passion for blending genres, which is evident in the meticulously designed melodic loops that seamlessly fuse with intricate percussion elements. Pushing the boundaries even further, the pack features an exclusive selection of evolving textures, ranging from ethereal pads to hypnotic arpeggios. Elevate your tracks with the seamless fusion of analog warmth and digital precision that Jonas has become renowned for.