Please choose a product to add to your basket…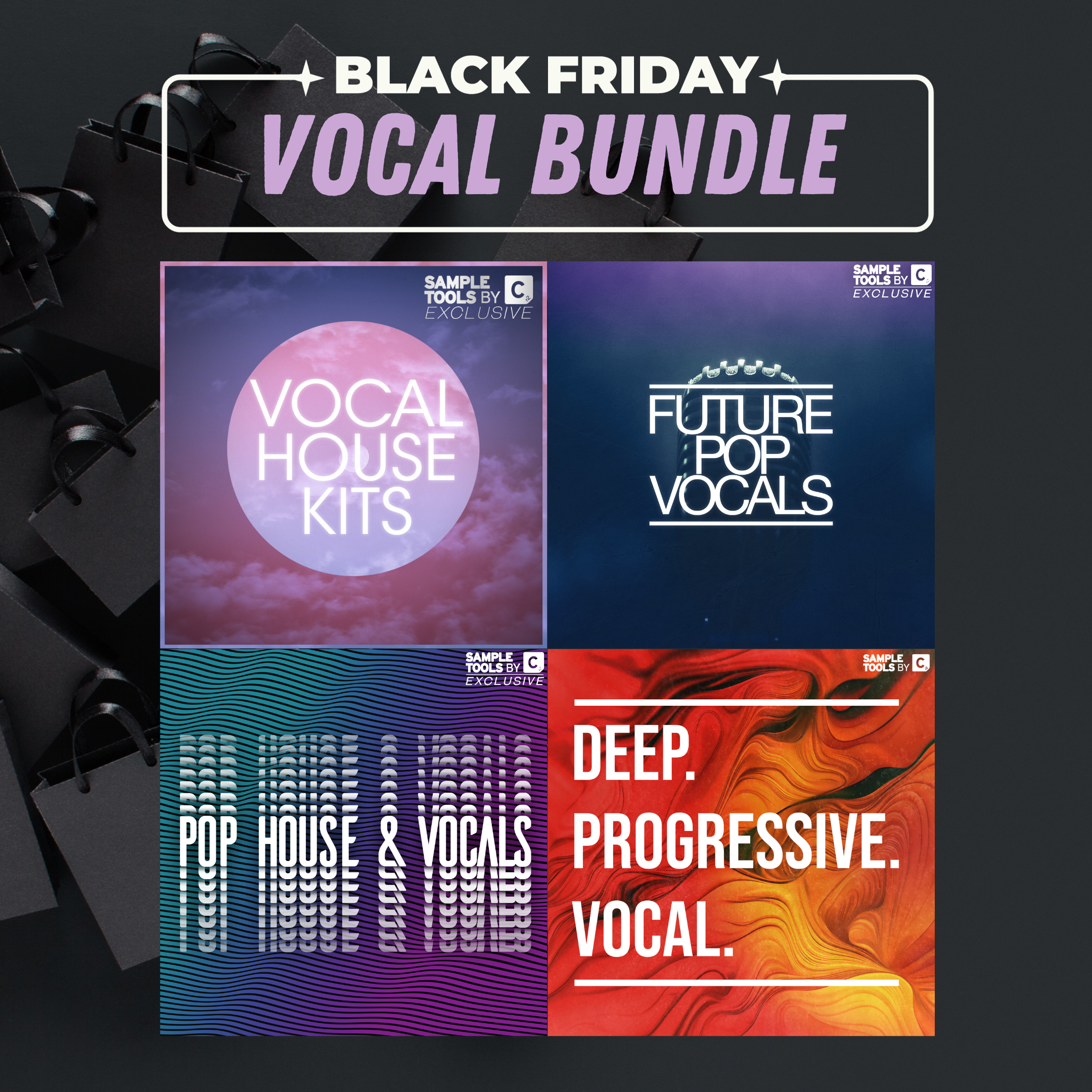 Black Friday 2023: Vocal Bundle
Unleash the Power of Your Voice with our Vocal Bundle this Black Friday! Limited availability. This Black Friday, elevate your music production to new heights with our Vocal Bundle. Packed with a harmonious fusion of deep, progressive, and vibrant vocal samples, this bundle is a… read more
Full pack
Add to basket

Are you ready to take your music production to the next level? The Vocal Bundle has arrived just in time for Black Friday, and it's here to transform your tracks into chart-toppers with its rich and mesmerizing vocal samples. Dive into a world of deep, progressive, and pop house magic, as well as the future pop vocals that will elevate your sound like never before.

– Full product description further down the page – 
Included in this pack
Product Description
Unleash the Power of Your Voice with our Vocal Bundle this Black Friday! Limited availability.
This Black Friday, elevate your music production to new heights with our Vocal Bundle. Packed with a harmonious fusion of deep, progressive, and vibrant vocal samples, this bundle is a must-have for every music enthusiast, producer, and creator. Whether you're crafting pop hits, diving into the world of future pop, or infusing your tracks with vocal energy, this bundle has you covered.
Elevate your productions, create chart-toppers, and explore the future of pop with this versatile collection of vocal samples.
Don't let this deal slip away – unlock the potential of your music with "The Vocal Bundle" now and make this Black Friday your most musical yet!
Bundle Includes: